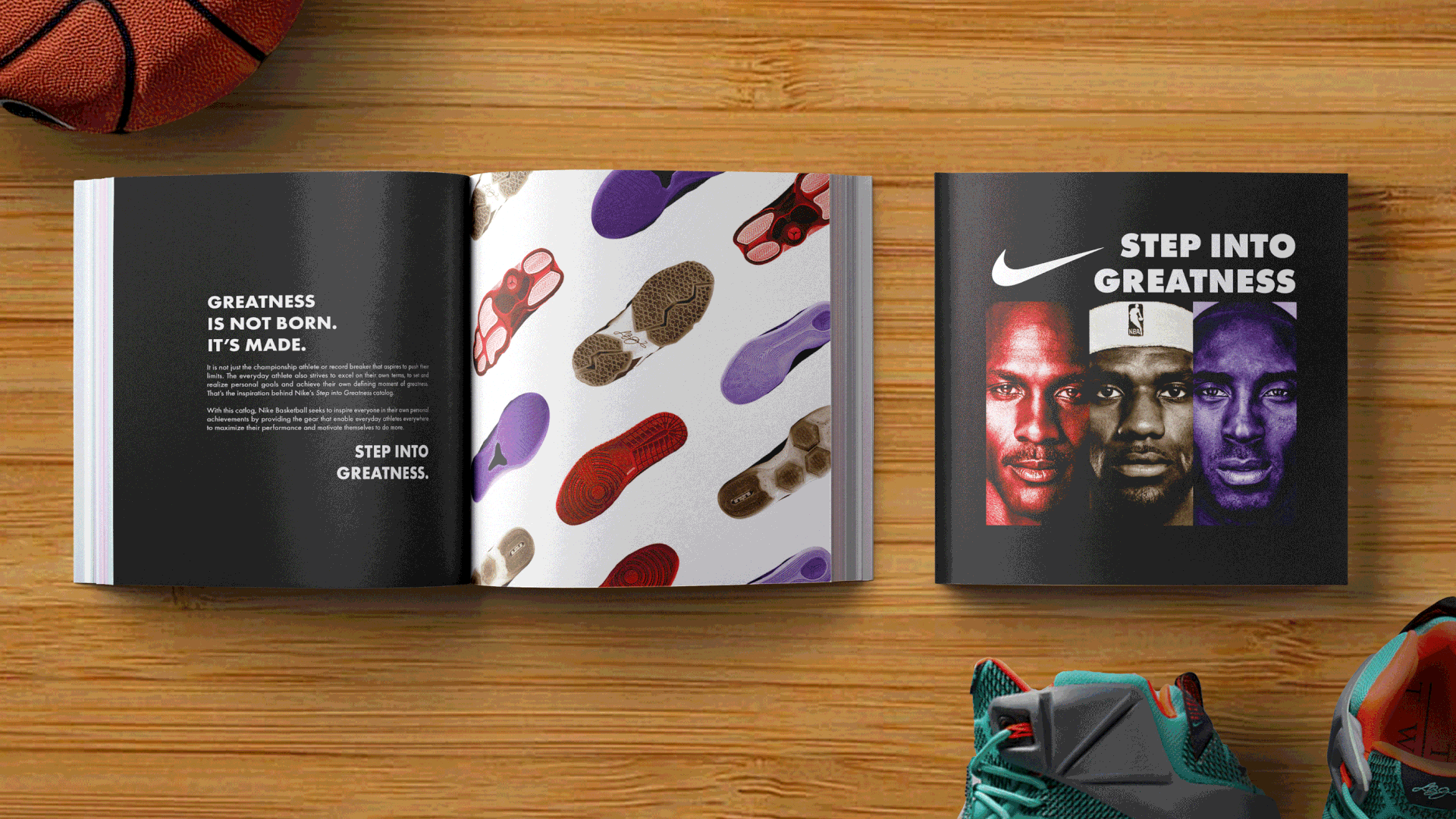 Nike Step into Greatness - Catalog
.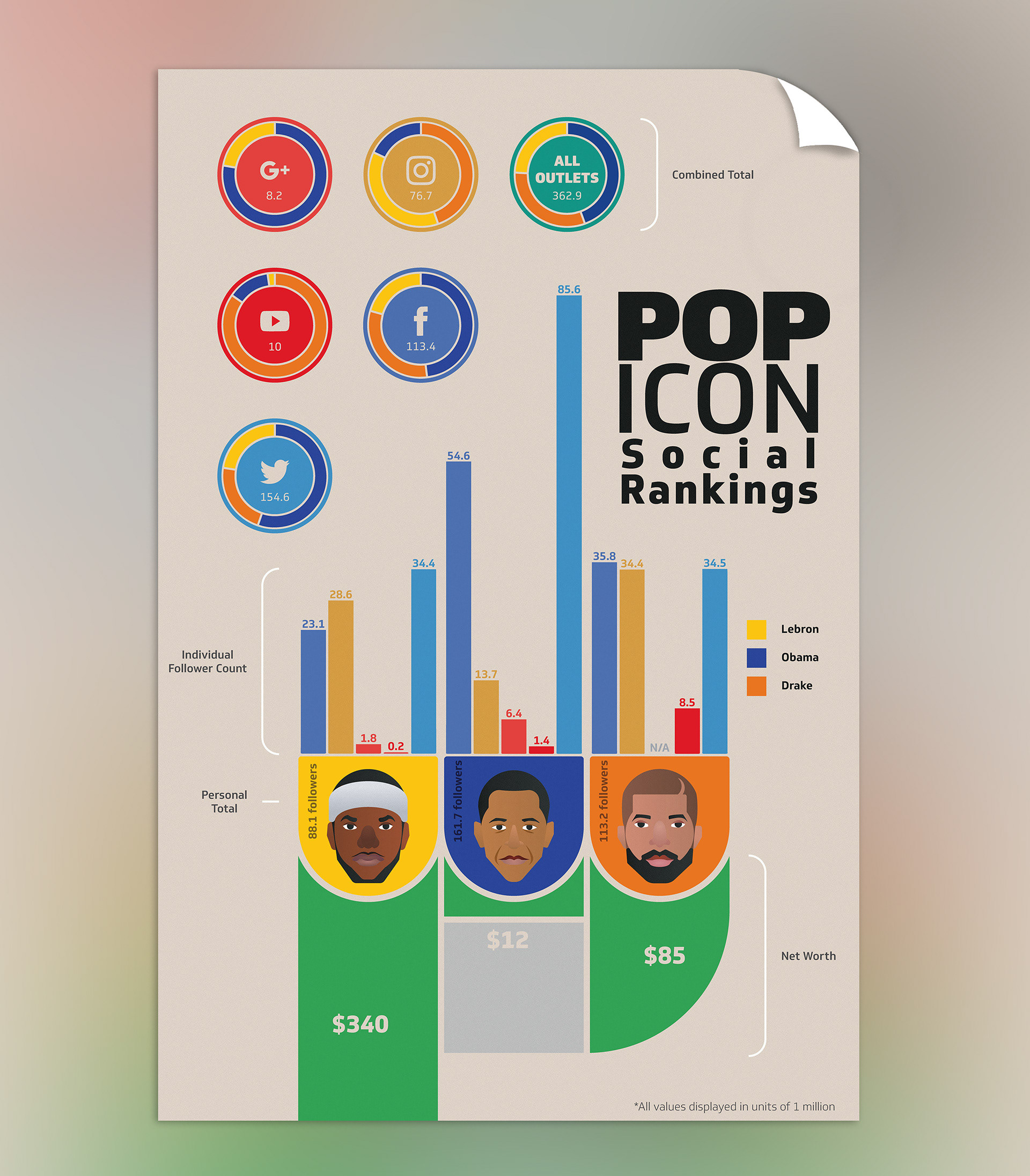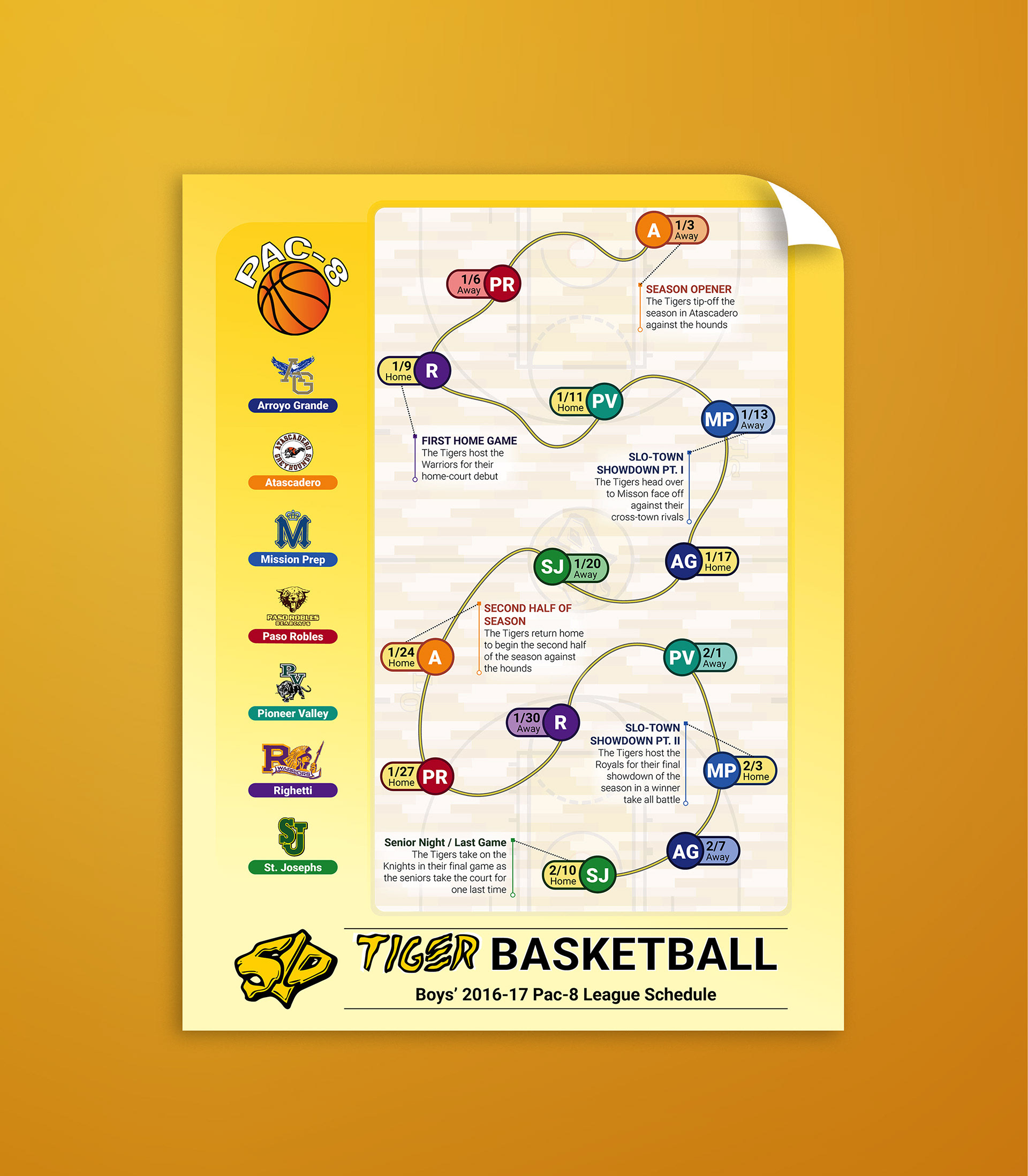 2016 Pop Icons - Infographic
I created this infographic as a guide to the social media following of three prominent pop icons. My goal for this infographic was to give an easily absorbed overview of the social media followings of the basketball player, Lebron James, m​usician, Drake, and former President, Barak Obama. I started by creating custom icons for each of the figures. I then applied the data I found to various data charts throughout the graphic.
SLO HS Basketball - Visual Schedule
This is a visual schedule of the season for San Luis Obispo High Schools Varsity basketball team. My goal here was to create a fun way to follow the season of the team. To achieve this I mapped out each game of the season on a small replica of the High Schools basketball court. I made it easy to distinguish between home and away games through color, and included a brief description of all notable games.